Respikart has an extensive collection of CPAP, BIPAP, Oxygen concentrator and other medical equipments. Their swift and timely service is their best quality. I would definitely recommend their service.
~Shradha shetty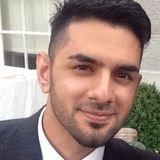 i bought bipap machine and oxygen machine as advised by the doctor for my relative.
Excellent Service and Competitive price.
~Arvind Singh
Easy to connect with and highly ethical and professional people. Go beyond the committment to solve our problems.
We are forever thankful and grateful to the entire team of Respikart for helping us in the time of requirement.
~ Arun Singh